WINNING SKSDESIGN IN THE INTERNATIONAL COMPETITION !!!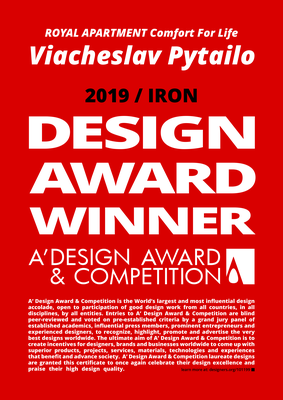 Our work: The Royal Apartment by SKSDESIGN in Kiev, Ukraine was awarded the highest award in the Interior Space and Exhibition Design Category, 2019-2020 at the largest international competition A 'Design Award!
The International A 'Design Award is one of the most prestigious design and architecture awards that takes place in Milan, Italy.
Contemporary art was the inspiration for the design of The Royal Apartment. We have combined comfort, simplicity and luxury in a small space.
As a result, the project from the Ukrainian interior design studio SKSDESIGN was selected from several hundred participants from all over the world.
Vyacheslav Pytailo (head of the SKSDESIGN studio): "We create apartments in which modern people want to live."